Louhisaari Stories is a collection of episodes taking visitors of the Louhisaari manor in Askainen back in time to the 19th century, when the Mannerheim family was living in the premises. Looking at a tablet computer screen in certain locations of the manor park, the visitor sees episodes presenting Mannerheim family members and their servants in various situations, such as celebrating a birthday or bathing on the waterfront. The scenes take place in the actual locations, applying augmented reality technology to add virtual characters and modify details of the environment in order to go back in time. An interface providing in depth information about the characters and events is also available for the users.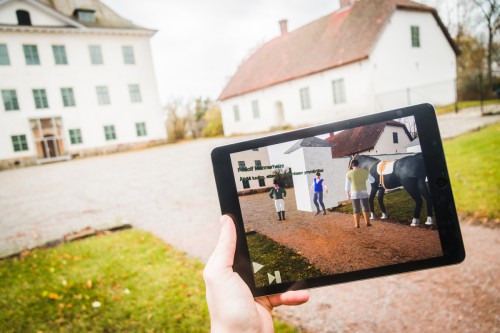 The stories are fictional, but could actually have happened while the Mannerheims were living in Louhisaari. The Futuristic History project directed Finnish history students who wrote the episodes based on historical facts. The experts of history and technology in the project team refined the stories and implemented them into a mobile application. The software is built using the Unity game engine and to place the virtual characters into the scenes a markerless 3D tracking software by VTT was used. Motion capture was used to animate the characters and complete voice acting was also recorded.
The episodes tell the visitor about life in the 1820s as well as about things that have changed in the manor park since that time. For example, the seafront has moved back several hundred meters, but in the application the visitor sees the waterfront near the bath house as it was at the time. The main building of the Louhisaari manor itself was built already in 1650s by the Fleming family and is a very rare example of palatial architecture in Finland. The building is at the moment a museum and perhaps best known as the birthplace of Marshal of Finland C.G.E. Mannerheim.
The Louhisaari Stories application is a demonstration made for research purposes, and it is not available in public. For more information, please contact the project personnel.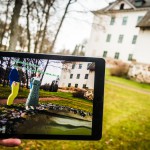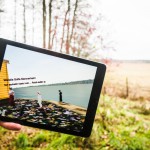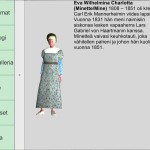 Press material
A high quality version of the video is available upon request.
Ask more