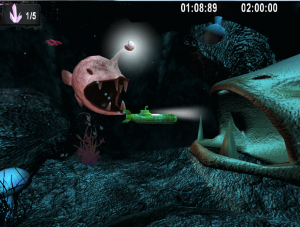 The Game Developer Trainee program is a joint training & coaching program implemented by DFT in co-operation with TuAS and local game companies. The goal of the program is to give sufficient additional skills to programmers and artists who have suitable experience to work in game industry but lack the necessary previous experience.
Program has two phases: a two month training phase and a five month internship in game companies. Within the first two months students have lectures on game development topics and hands on teamwork. As a result of teamwork, students create two games per team, one 2D and one 3D game. During the second phase students spend five months as interns in game companies.
The first GDTP was arranged in autumn 2012, second in spring 2013 and third in spring 2014. After these three programs in total of 45 students have gone through the process. As a result most of them have embarked on a career in game development. Some of them have returned to their previous line of work, some are still employed by the company where they did their internships, others have moved to other companies, and some more entrepreneur minded ones have started their own game development companies.