Veli-Pekka Kokkonen, Unity Technologies
@vkokkonen
unity3d.com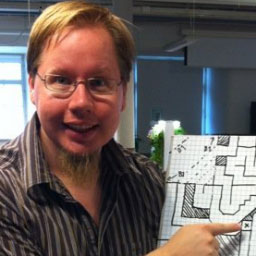 Unity Technologies is revolutionizing the game industry with Unity, the breakthrough development platform for creating games and interactive 3D and 2D experiences like training simulations and medical and architectural visualizations, across mobile, desktop, web, console and other platforms.
The Unity engine is far and away the dominant global game development software. More games are made with Unity than with any other game technology. More players play games made with Unity, and more developers rely on our tools and services to drive their business.
Veli-Pekka Kokkonen is a user interface specialist and one of the developers behind the renowned new 2D features in the Unity engine.